Chainsaw Carver
in Haliburton, ON
Contact Rich for that special piece for your home or cottage.
I have MOVED locations to: 17701 Highway 35, Algonquin Highlands, K0M 1J2 - BY APPOINTMENT ONLY, I'm not setup for visitors yet.

Rich Hevesi has been transforming old trees and logs into beautiful works of art since 2014 in the heart of cottage country in the Haliburton Highlands, Ontario. Chainsaw carving is his passion and hobby. Rich uses his artistic talents, a chainsaw and a few other tools complete his art.
Many people have an attachment to their trees and are quite upset when it is time for the tree to come down. Carving the left over stump is one way to extend its life and continue your enjoyment of the tree for years to come at your home or cottage. If you don't have an old stump thats not a problem at all. Rich has a large supply of logs to create what you are looking for. Carvings are a great addition to your outdoor living space.
​
Prices do vary depending on size, type of wood and amount of detail. If you are interested in getting a carving please send an email and I will get back to you.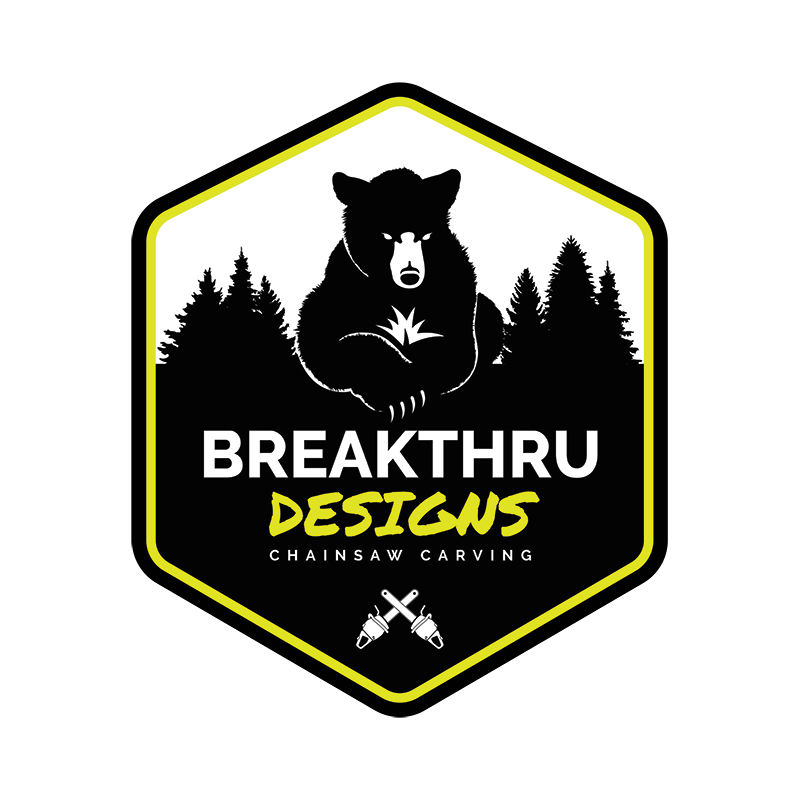 Here you will find some of the more recent carvings I've completed, or that are in progress. Most that are posted here will be available to purchase. The larger ones are pickup only, or pre arranged delivery. Click on each piece for more info and larger pics, and if you have any questions at all please shoot me an email!
Most, if not all of the images below are/were orders and have been sold.  I can certainly make more similar to them, but no two pieces are ever exactly the same.
Are you in the local Haliburton area and looking for a custom carving on a tree that's been taken down on your property? No problem, please send me an email to discuss further. Some basic info I need to know is; how big is the stump (width and height), and ideally if you know what kind of tree it was would be fantastic. Onsite carvings start around $750 for a small item. However most people have large stumps they want carved, the average prices for my onsite work $3,000-$5,000.

Sorry I am NOT booking any on site carvings at this point in time.
---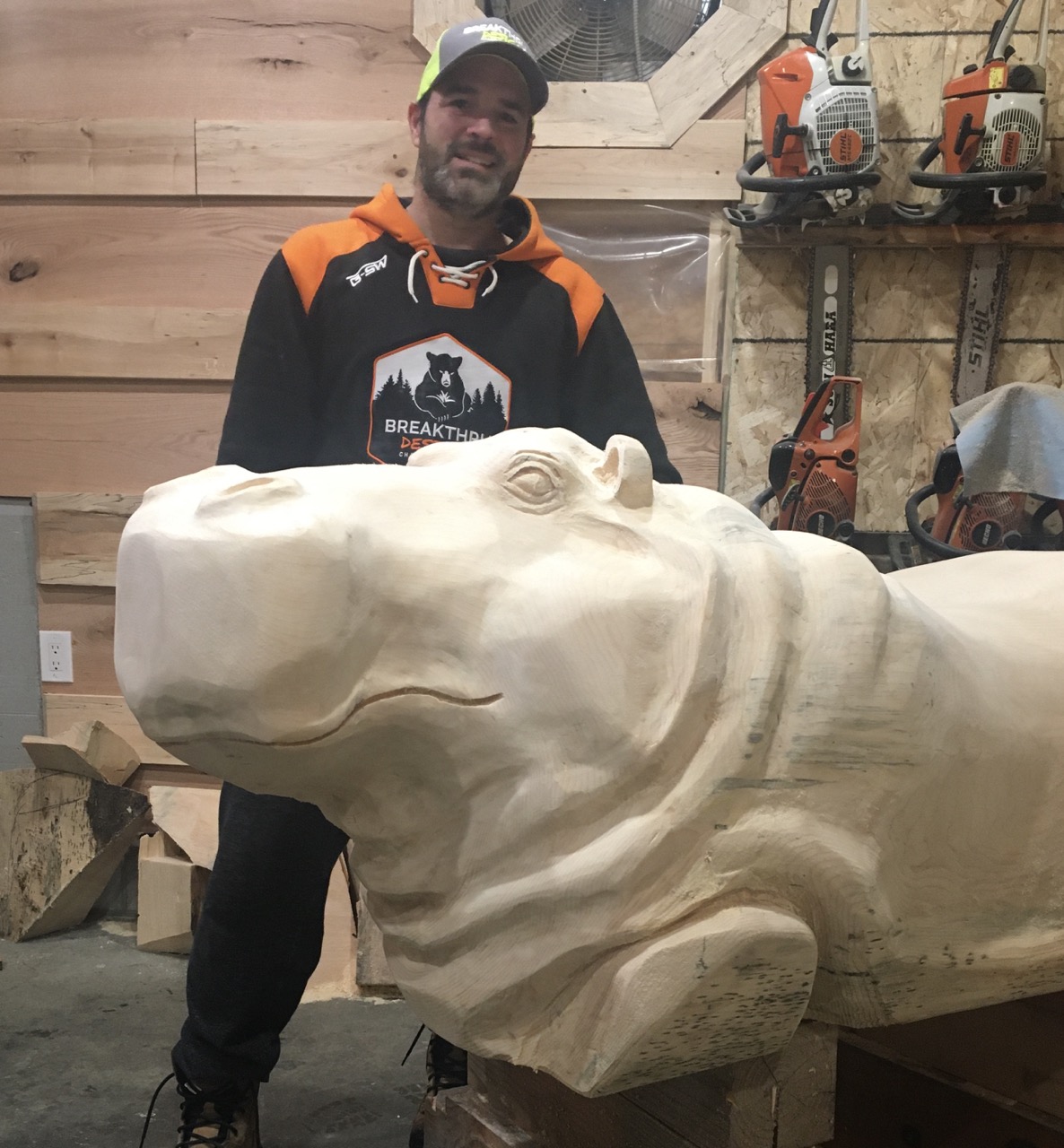 Looking for that special piece to put in that perfect spot? You got it! Contact me below and lets figure it out and make it happen. Currently custom pieces can range from 1 to 6+ months wait time.
Latest Happenings & Special Projects

aka "the blog"
From

RAw logs


to beautiful

sculptures
Visit my shop at:


17701 Highway 35, Algonquin Highlands, K0M 1J2

BY APPOINTMENT ONLY
Looking for a carving? Shoot me a message and I'll get back to you asap.

** On site carvings.... Sorry, but I am not accepting any onsite carvings at this point in time.
*** Orders are currently booking approximately 12-16 weeks out.