Create your Custom Moose Carving Now
I can carve you just what you're looking for!
The classic standing moose, available in sizes ranging from 3' to 7'. Options include, antler style, beard or no beard. Carved from White Pine, triple sealed and ready to last for years out doors at that perfect location.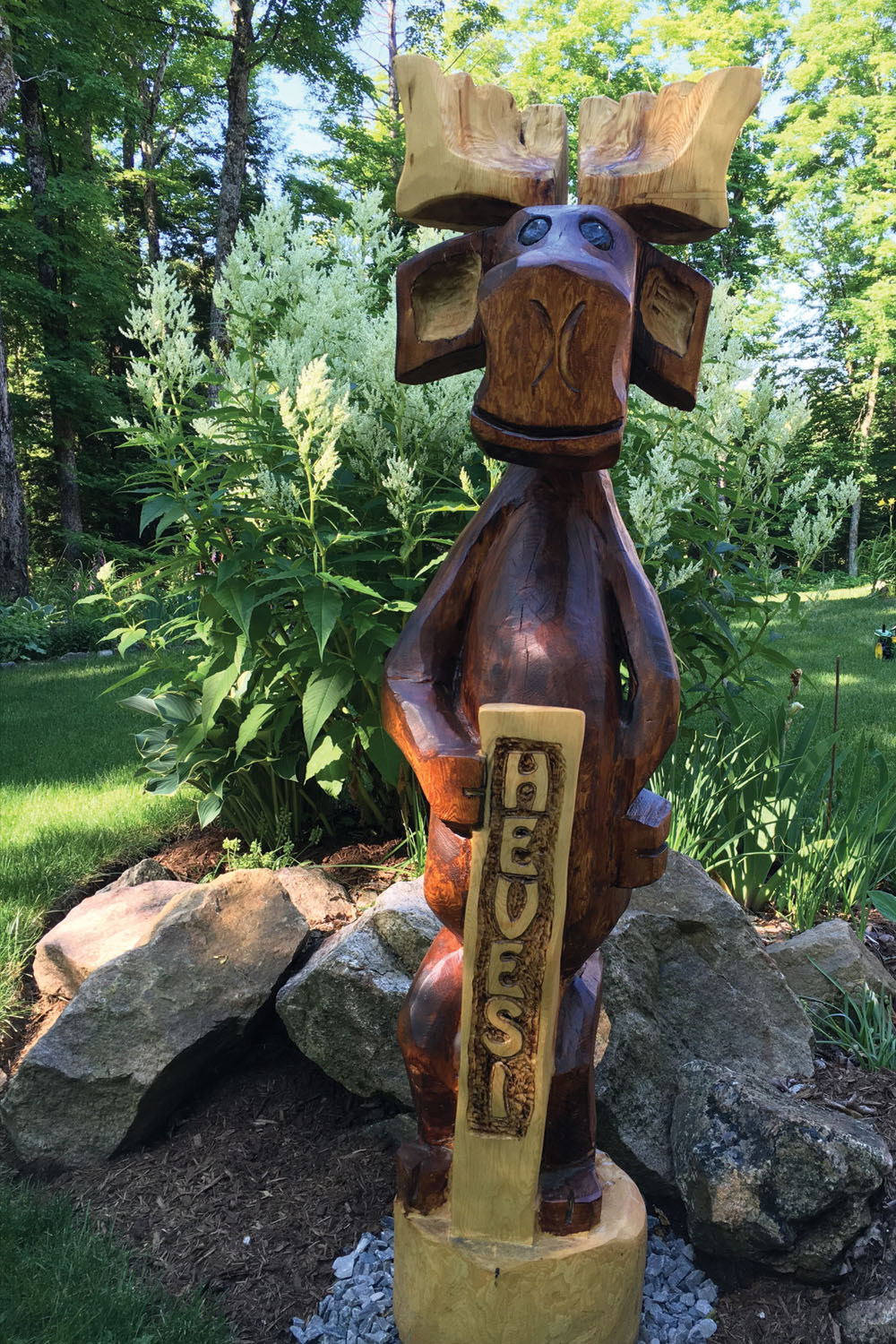 Similar to the "Monty" with a sign. Sign can be solid carved with the moose as above, or Marvin can be holding a sign thats removable, allowing for the option of having different sayings on the sign(s). Most of these are done with a "Welcome" or a family name, however they can say anything you'd like.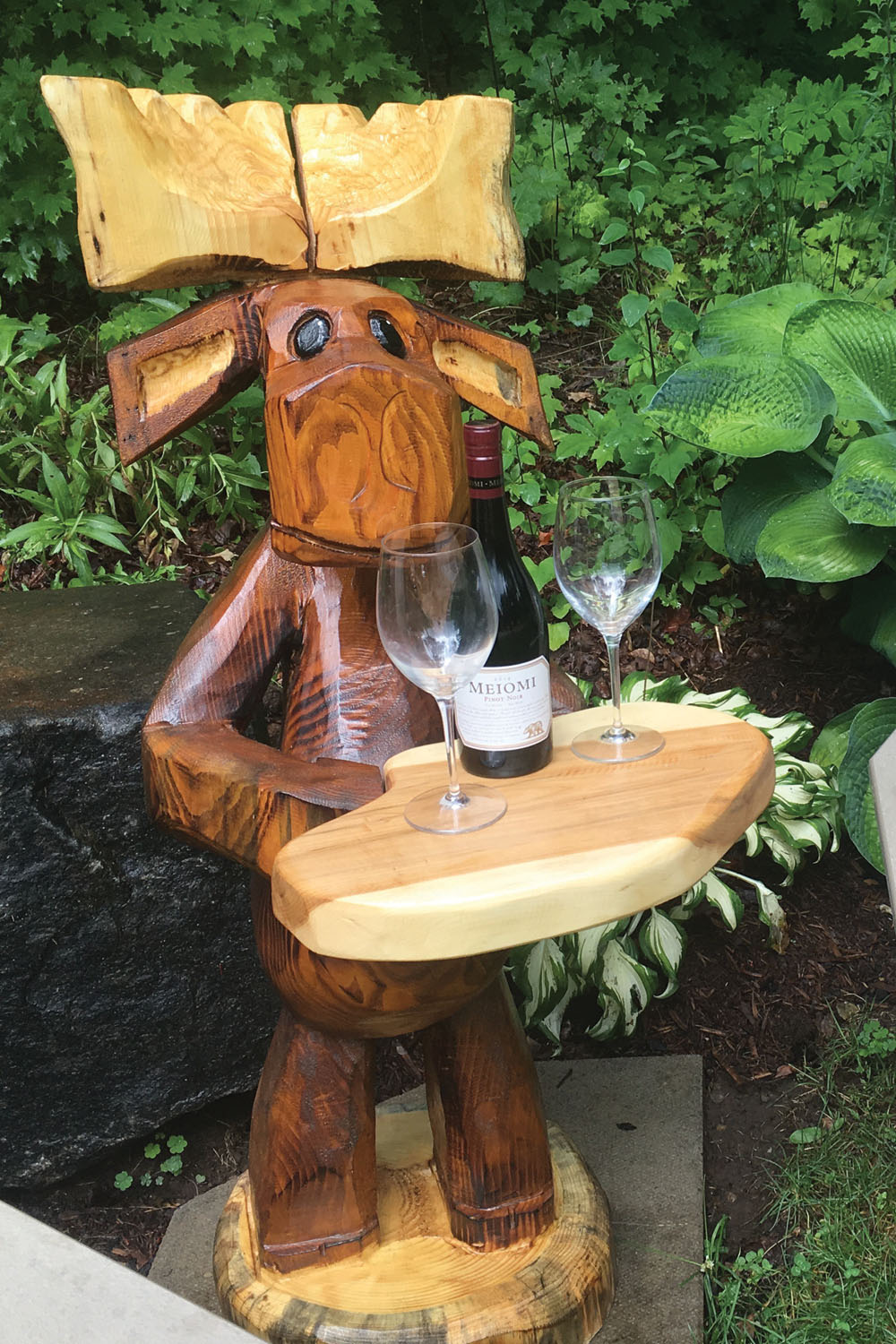 Great for the patio or dock, holding a small table perfect for a bottle of wine and a few glasses. Table is made from Maple, Oak or Hemlock. Black Walnut available for an extra $50.